2020 will be the year of Derivative Exchanges. We all have made and loses a lot of money in spot crypto trading. Since the 2017 crypto bull market, the altcoins market is in a downtrend so not many opportunities in altcoins. So we now have margin trading, I have compiled the list of Top Best Crypto Derivative Exchanges. Check them below.
Gone are days when Bitmex used to be King in crypto derivatives trading. We have many new players in the segment now and are very much better than Bitmex. Lack of innovation is the main reason for the Bitmex downhill ride. No official mobile app to date, more about it is discussed later in this article.
In a derivative market, we buy or sell derivative contracts with up 125X leverage that might have an expiry date and some contracts don't have any expiry date.
Top Best Crypto Derivative Exchanges List
Some Hourable Mentions
FTX: Click Here to Register [Best for MOVE, leveraged tokens]
Deribit: Click Here to Register [Best for Derivative Options Trading]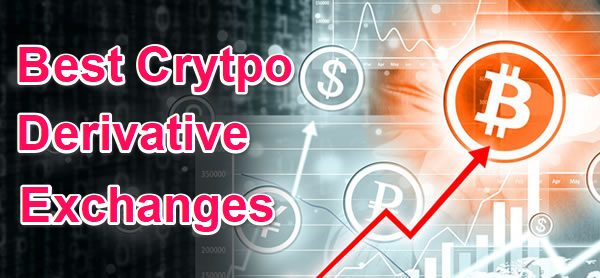 What are Crypto Derivative Exchanges?
Don't get confused Derivative trading with margin trading, both are different terms. All major Crypto Derivative Exchanges provide futures and options derivative trading instruments.
In derivative exchanges, the value of the underlying asset is driven from the spot trading market.
e.g in Binance Futures, we have two prices last price and mark price. The actual contract price is mark price which is driven from spot market price. This is used to counter market manipulation. The last price and mark price can be different in derivative markets but your PNL will be calculated as per mark price.
Crypto Derivative market popularity is increasing day by day. Just to prove this around 2 years ago derivative market volume was 1/4 of crypto spot market now it doubled than the spot market. Very hard to make money in the spot market due to less opportunity and altcoins are in a bear market. The following are the risks and benefits associated with crypto derivatives market.
Pro Tip: Before getting into the derivative market you must take some online courses, watch free Youtube videos, and read blogs. Derivative trading is risky and if you are new then never take more than 5x leverage.
Benefits of Crypto Derivative Exchanges
Lower fees as compared to spot trading markets.
Opening a short position. e.g. you don't need to hold BTC in order to sell it.
Hedge mode, you can have a long and short position opened simultaneously.
Up to 125x leverage, you can trade with more money than you actually have.
Risks Associated with Crypto Derivative Exchanges
If not used wisely, it's very possible to lose all your funds.
On opened positions, you have to pay interest to the buyer or seller according to the funding rate.
It's complex as compared to spot trading, you need trading experience to get started.
Chances of doing costly trading mistakes are very high here, require more attention.
My Mistake: Few days ago, during bed-time, I was trading on Binance Futures and have opened short order which was yet to fulfill and I fall asleep, during sleep that order gets fulfilled and the position got liquidated. Around $500 loss. Thank god I have used isolated margin, cross margin would have been a disaster. So the full focus is must in derivative trading that's why avoid trading on the go.
Pro Tip: Never let your position liquidate because you have to pay liquidation fees that will be deducted automatically. Better to have stop above/low liquidation price($50 gap at least).
Rank 1 : Binance Futures
Binance has dominated the spot trading market and expanding like crazy. They want to get into everything related to cryptocurrency. Recently they bought Coinmartketcap.com. Binance already introduced margin trading, binance saving, mining pool, staking, etc.
In September 2019, they introduced Binance Futures and since then increasing market share day by day. Just sees the image below you will know why Binance Futures is at the number 1 spot on our list. As shown in image Binance Futures have the highest trading volume amongst all other derivative exchanges. That what all trader wants the highest liquidity and volume.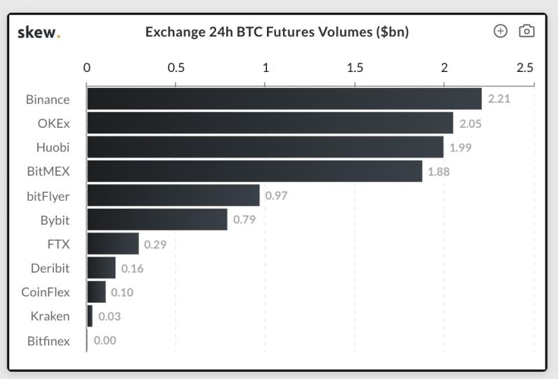 If you have not created an account on Binance Futures yet then use our Referral code to get a 20% Discount on Trading Fees. 10% Extra discount if you use BNB to pay fees. Know more about it here at Binance Futures.
Binance Futures provides futures contracts against USDT that are both good and bad things. Unlike Bitmex (BTC), Binance Futures (USDT) get us protected from BTC market fluctuations. The problem with USDT is its shady past and might create problems in the future also.
Pros
Highest liquidity and trading volume
Product by Binance, biggest brand in crypto space.
Instant transfers between Binance Sport and Binance Futures.
Binance SAFU security.
Up to 125x leverage.
Lowest trading fees.
Unique features like trailing stop, reduce only, cross collateral, hedging.
Cons
To increase the VIP level you need to hold BNB accordingly.
Only USDT is supported for deposits/withdrawals.
10% Referral Discount is available for 1 month only.
Can't customize UI as we can do in Bitmex.
---
Rank 2 : Bybit
Lately, Bybit is giving very tough competition to Binance Futures. Bybit is Singapore based Exchange launched in March 2018. At the time of writing have only 4 perpetual contracts.
Bybit Offers up to 100X leverage on trades and futures contracts don't have any expiry date. Unlike Binance Futures, Bybit also has Inverse future contracts that might be helpful for your trading strategy.
Bybit doesn't have a strict KYC procedure, you just need a mobile number or email to get started. United States customers are not supported at Bybit also, due to regulatory concerns.
Bybit has not been hacked in the past and to increase the security all withdrawals are processed manually (3 times a day). So instant withdrawal is not possible. All funds are stored in the multi-signature cold wallet, means to transfer funds from cold wallet more than one key needed. We don't have to worry about it as it is a backend process done by the team.
Bybit also provides up to $90 Bybit Referral Bonus to new users. You can earn up to 30% affiliate commission for each valid referral. Though you need to apply for their affiliate program separately.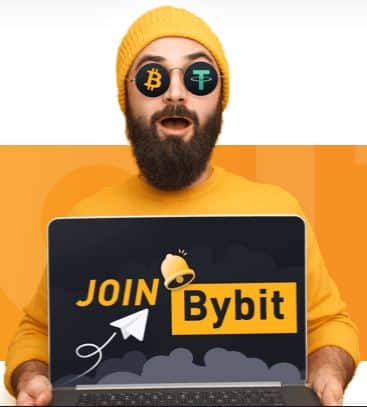 Pros
No KYC needed to start trading. Just an email address that's it
All withdrawal is manual and has assets stored in cold storage to increase security.
Claim to have 100K transactions/second capacity. No lagging as of yet time will tell.
It provides instant crypto swaps.
Adjustable leverage, leverage can be adjusted even after opening a position.
With USDT contracts, Bybit also has Inverse contracts.
Provide a demo account(Bybit Testnet), you can test your trading skills with demo money instead of risking real money.
Cons
No Fiat deposit/withdrawal supported the only crypto.
Inverse Contracts are a little bit risky as compared to USDT contracts.
Options derivative contracts are not available yet.
Not many crypto-asset available.
United States Customers are not supported.
---
Rank 3: OkEx Futures
OKEx is one of the Top 5 Crypto Exchanges in the spot market by means of the trading volume. OKEx Futures is ranked 3rd in our list mainly due to its high liquidity and volume. one-stop for both spot trader and derivative traders.
Unlike Binance Futures, OKEx have both USDT and coin marginated swaps/futures. Binance Futures do provide cross collateral via BTC, BUSD but all contracts in USDT only.
OKEx have different expiry waps and futures contracts like weekly, bi-weekly, quarterly, bi-quarterly. OKEx Futures have all major crypto assets to trade(Total 8).
They provides following Crypto Deriviative Instuments
Perpetual Swaps
Futures
Options
OKEx Futures have strict KYC procedures. To increase the trading limit you have to verify your nationality by providing appropriate documents. No KYC needed for transactions up to $2000 but still, you will be asked for an ID number.
If you are yet to join OKEx then why not make use of OKEx Referral Program which will get you $10 on signup as a referral bonus. Not only that you can earn up to 30% affiliate commission for referring your friends and 10% of each sub-affiliate referrals.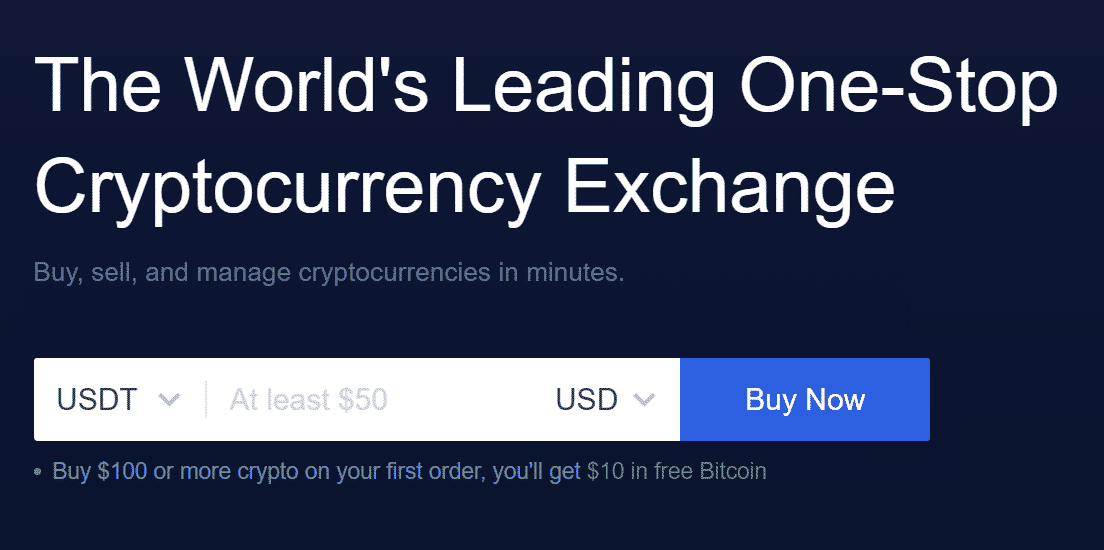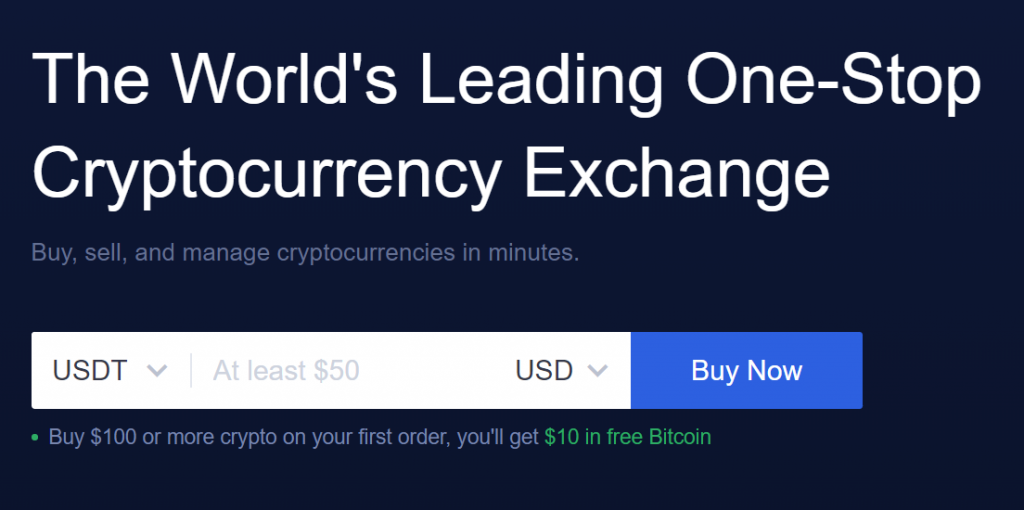 Pros
Built-in wallet app.
Have telephone support.
Have both coin and USDT marginated swaps and futures.
You need to complete the quiz before trading on the crypto derivatives market.
Cons
No detailed about insurance funds which can be used if somehow exchange got hacked.
In past passes losses to customers for its own mistake.
Constantly accused of the fake trading volume.
Poor charting.
---
Rank 4 : Huobi DM
Huobi DM = Huobi Futures
Huobi is one of the top 5 crypto exchanges and has great volume and liquidity and expanded in many countries and has dedicated websites for many countries. They do have a website (Huobi US) for US customers but unfortunately, it was shut down last year.
Huobi DM is a part of Huobi Group and was launched in December 2018. In March 2020 they introduced the perpetual swap feature. Huobi DM is quite successful in increasing its market share and maintains its position in one of the top leaders in the crypto derivatives market space.
They have weekly, bi-weekly, quarterly derivative swaps, and futures. Huobi DM supports 9 crypto assets in the futures market and 13 crypto assets in swap market. This is the highest number in all crypto derivative exchanges mentioned in the post.
Though I have ranked Huobi DM at Rank 4 that does not mean it is any less than Binance Futures, Bybit, OKEx Futures. You should try all the platforms to know which one is best for you. To be honest I have traded on Binance Futures, Bybit, Bitmex only at the time of writing of this post.
If you are new to Huobi Futures then create a new account using our Huobi Referral Code. Participate in their affiliate program to get a 30% affiliate commission. That's a great way to earn passive income from referral programs.


Pros
Have telephone support.
Highest crypto assest support in swap and futures market.
High liquidity and volume.
No liquidation fees.
Low maker and taker fees.
Cons
Like OKEx Futures, Huobi DM many times accused of fake trading volume.
Unlike Binance Futures, you have to complete full KYC before trading on Houbi Futures.
No derivative options trading available.
---
Rank 5: Bitmex
Bitmex used to be the best exchange for leverage trading. During 2017 crypto bull run Binance was rocking in spot markets and Bitmex was the go-to place for every leverage traders. Binance started expanding like crazy and started offering many services like leverage, margin, staking, lending, etc.
Not only Binance, but Bitmex also created problems for themself on their own. In my view, "Bitmex stop innovating" is the main reason for their downfall.
Can you guys imagine once a king of leverage trading (derivative market) still doesn't have an official mobile app? Their current website is exactly the same as it used to be 2 years ago. No UI changes, no new features, still using BTC for contracts. We all know how volatile the BTC is.
Since the unfortunate March 2020 COVID-19 crypto crash when BTC lost about 60% in a few hours(from $8000 to $3700). As per many researchers, the main reasons for this crash was Bitmex. The exchange was offline for almost 35 minutes leaving many traders frustrated and many got liquidated. The worst part was Bitmex does not use its insurance fund to minimize the impact.
Bitmex is losing market share to its competitors every day but still has a good volume that's the only reason I included it in the list.
Still, you want to use Bitmex, then join using our Bitmex Referral Code to get a 10% Discount on trading fees for the first 6 months.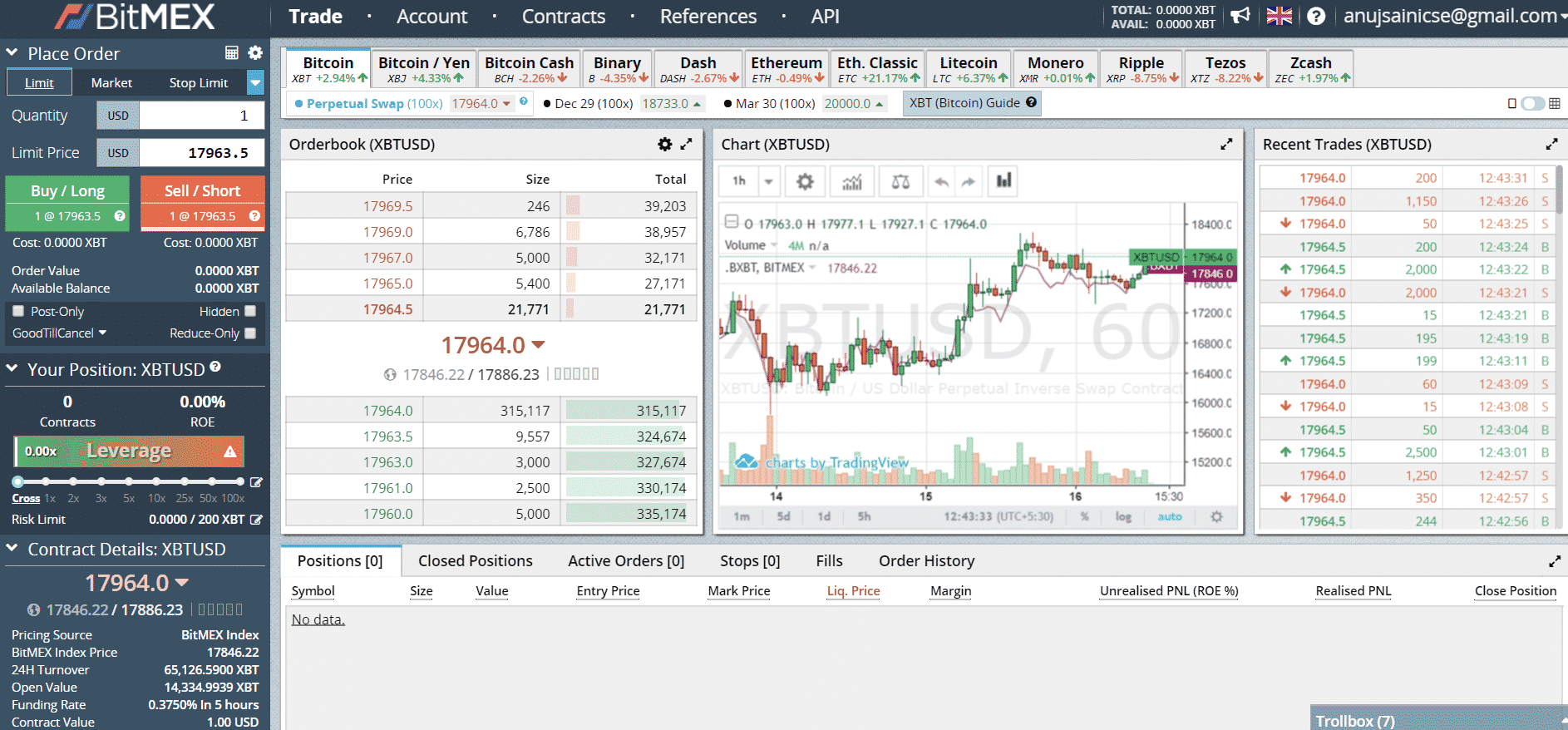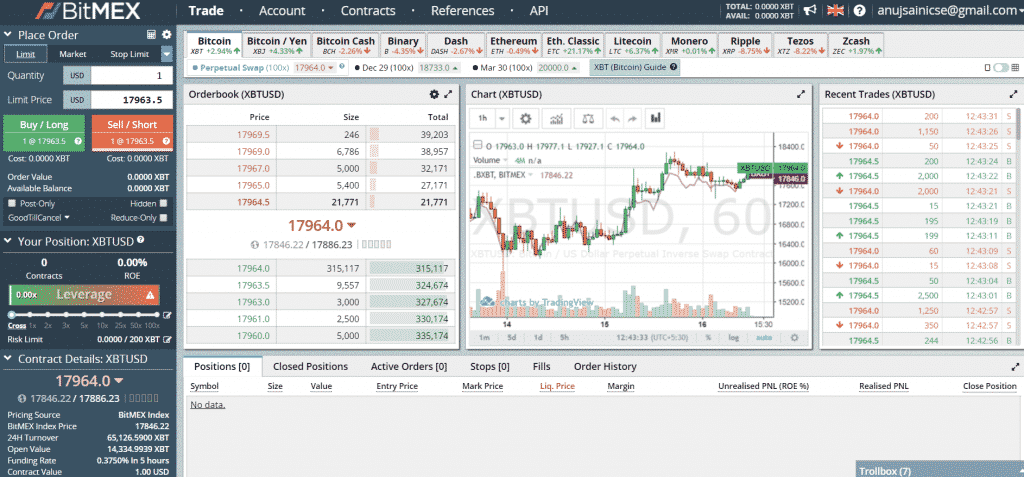 Pros
Still having good volume.
Withdrawals are manual but only once a day.
Cons
Still old classic UI.
Poor customer support.
Known for freezes and crashes.
Don't have an official mobile app.
All old classic crypto derivative exchange features.
No innovations.
Weak trading system. Just to compare Bybit can handle 100K transactions/second but Bitmex only manages to handle 500 in a second.
Bitmex is going downhill, I don't think they will recover unless some magic happens.
Hope you like this article about Best Cryptocurrency Derivative Exchanges. To appreciate our efforts you can give it a socail share that will help a lot. Don't forget to share your opinions, comment box is always opned for everyone.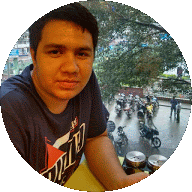 I write about Crypto mining, trading, referral programs. I have been in the cryptocurrency industry for the last 4 years.