Houbi Global is one of the leading cryptocurrency exchanges and maintains significant market share along with other major crypto exchanges. In this post, you will get to know about Houbi Invitation Code to complete your registration on Houbi.com. If you have not signed on Huobi yet then use our Huobi Referral Link to get started in the world of instant crypto trading.
Huobi Referral Code: hmyj4
After completing the registration you can save money on your trades by using Houbi Token, HT to pay trading fees.
From time to time Houbi Global launch New Users Promotions, we will update the article accordingly, don't forget to bookmark us.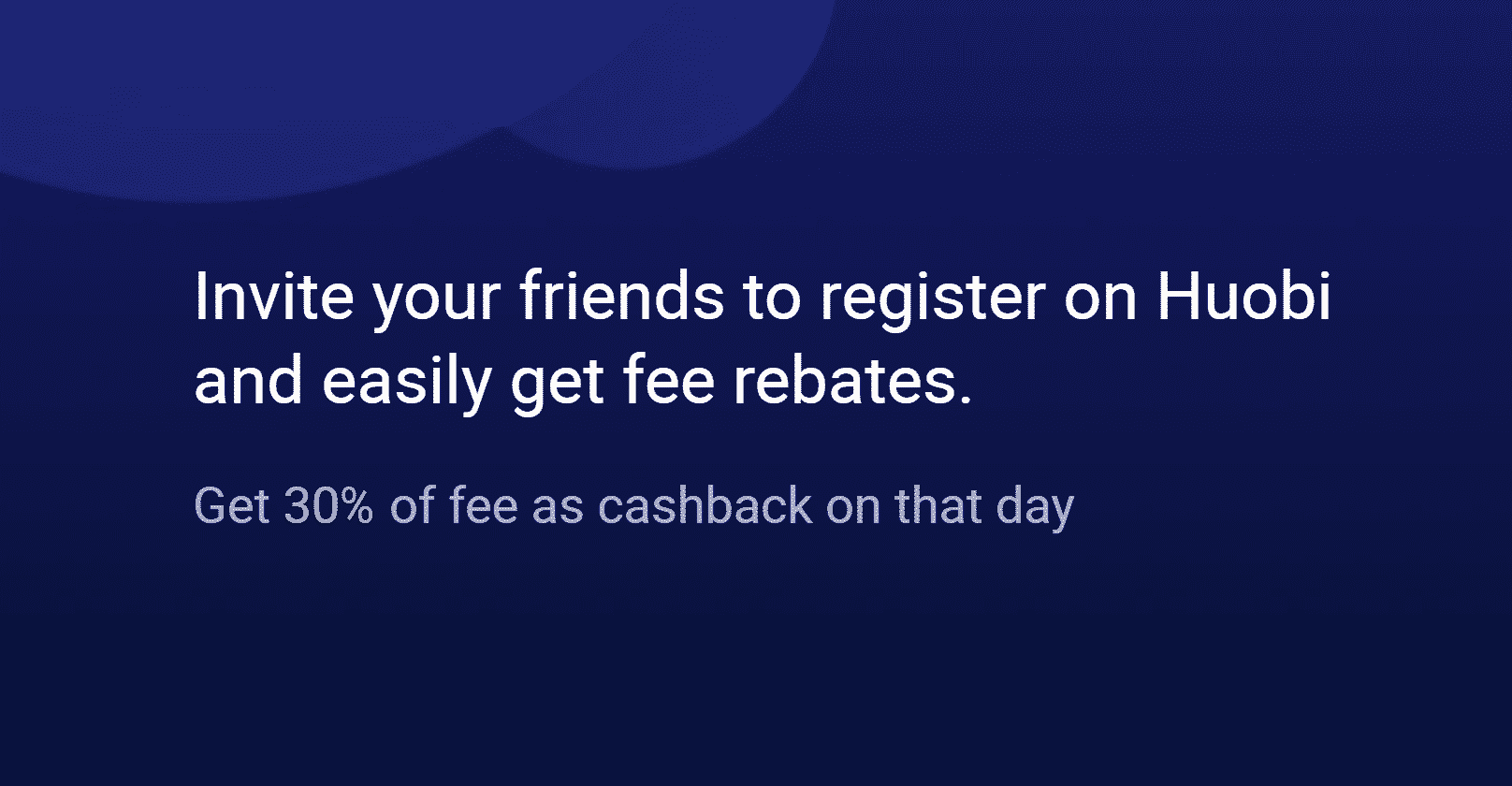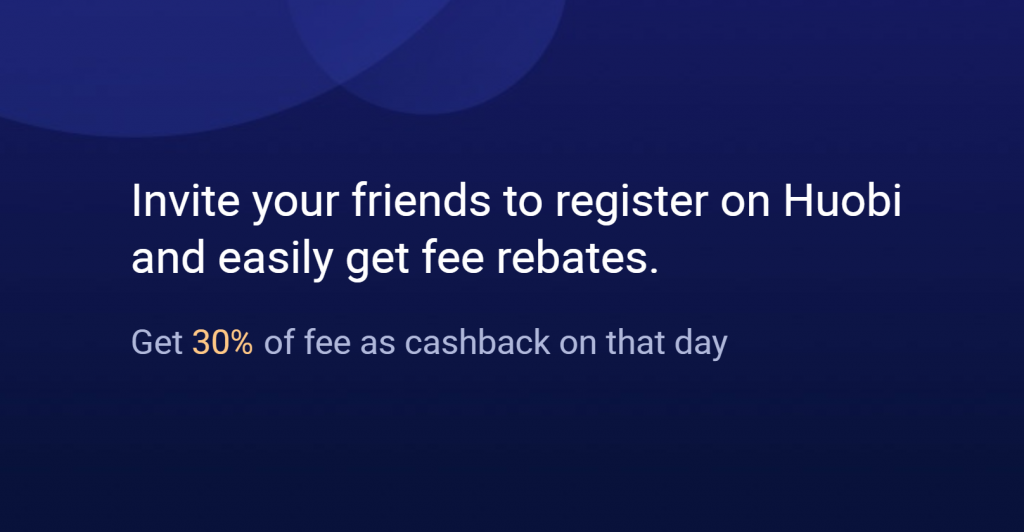 | | |
| --- | --- |
| Invitation Code | hmyj4 |
| Huobi Ref Link | Click Here |
| Referral Rate | 30% |
| Affiliate Program | yes, available |
How to Register on Huobi?
Use this referral link to get started.
You can signup via email or phone number (choose either one)
Enter the required details like email, phone number, password.
Under Huobi Invitation code tab, enter " hmyj4 "
That' it, you are now a registered user of Huobi.
Huobi Referral Program
To make side income you can promote Huobi.com to your network. You will get a 30% cashback of the fee paid by your referral.
A successful referral will be counted only if referral used your invitation code or invitation link during signup
How to Get your Houbi Referral Link?
Login to your Huobi account.
Hower over profile section and select "invite friends"
There you will see your Invitation Link under "Registration Link".
Along with the invitation link, you will see social media icons, you can use them to share your referral link instantly.


Where to Find Huobi Invitation Code?
You will see your Huobi Invitation Code along with your ref link. The last 5 digits of your referral link are your referral code.
Huobi Referral Program Terms :
The referral rate is set to 30%.
Referral rebate will be given in the form of USDT, HT(Huobi Token)
Referral rewards are given on the next day.
Each referral is valid for 90 days.
So, you won't any commission from a referral after 90 days of his/her registration. You can extend this period if you became Houbi Affiliate, explained below.
Referral rewards are given for trading fees paid by referrals. No referral rewards for withdrawal fee, loan interest.
You can earn a maximum of $5000 from a particular referral.
Houbi Futures: Bonus, Limited Time
Huobi DM = Huobi Futures
Huobi also started future trading like Binance. Know more about Binance Futures Referral Code Here.
To participate in Huobi Futures you need to enable this service separately. The service name is Huobi DM.
Loign to your Houbi Global Account.
On the menu bar, hover over "Contract" and select "Futures"
Enable the service to get started.
---
Activity 1: $5 Welcome bonus
This Activity e is valid for a limited time, (March 30, 2020, to April 6, 2020)
Take a screenshot of your future position on other platforms (e.g. Binance Futures)
Share Huobi Futures poster on social media with at least 200 members and take a screenshot.
Upload your screenshots here
This activity hard cap is $50000 and on a first come first serve basis. So better to do it now.
You will get your $5 Huobi Futures Signup bonus on 7 April 2020.
---
Activity 2: Trade and Share, $50000 prize pool
This activity is valid from 7 April 2020 to 14 April 2020
To share a prize pool you need to trade at least 10 BTC/10 ETH on Huobi Futures.
Rewards for this activity will be given one week after the activity ends.
Sub-accounts are not eligible for this Huobi DM promotion.
Self-referral will be rejected.
Huobi DM have the rights to make any changes to this promotion
---
Signup using our Bitmex Referral Code to get 10% discount on trading fees (valid for six months only)
Houbi Country-wise Invitation Codes
Huobi Global uses so many domain names and the worst part is they change, redirect domains very frequently.
It's very confusing for me also to know how many domains they operate and after long research, the following is my conclusion, you can correct me, as chances of mistake are very high.
Huobi operates in many countries and in some countries they suspended operations like in the US and in some countries, they merge operations with their main trading platform like Brazil.
---
All following domain names refer to their main exchange (Huobi Global, huobi.com)
Huobi pro, houbi.br, houbi.io, houbi.com,hbg.com
---
Country-wise Huobi Invitation Code List
| | |
| --- | --- |
| Huobi Global | hmyj4 |
| Huobi Middle East | yk3f5 |
| Huobi Korea | u9554 |
| Huobi Australia | fm3f5 |
| Huobi US | Suspended |
Huobi.com, Huobi Global Invitation Code: hmyj4
---
Huobi.co.kr, Huobi Korea Referral Code: u9554
---
Huobix.io, Huobi Middle East Invitation Code: yk3f5
Huobimena.com = Huobix.io
---
Huobi.com.au, Huobi Australia Referral Code: fm3f5
---
Huobi Super Affiliate: 40% Referral Rate
To become Huobi Super Affiliate you should meet qualification criteria, discussed below. If you become a super affiliate then you will get 40% referral commission instead of 30%. That too for 365 days- unlimited days, instead of 90 days in Huobi Global Referral Program.
Important Timing, Phase 1: You can apply for a super affiliate till July 1, 2020.
Super affiliate scheme is different from the regular referral scheme.you should fulfill the following conditions to be eligible for the super affiliate program.
At least 100 referrals in the last 90 days with a minimum of 10 active traders.
Have significant followers.
Conditions for each level is different, see image for reference
You should maintain these conditions, as after every quarter Huobi team re-evaluates each super affiliate.
You will be downgraded to the standard referral program if you failed in quarterly evolution.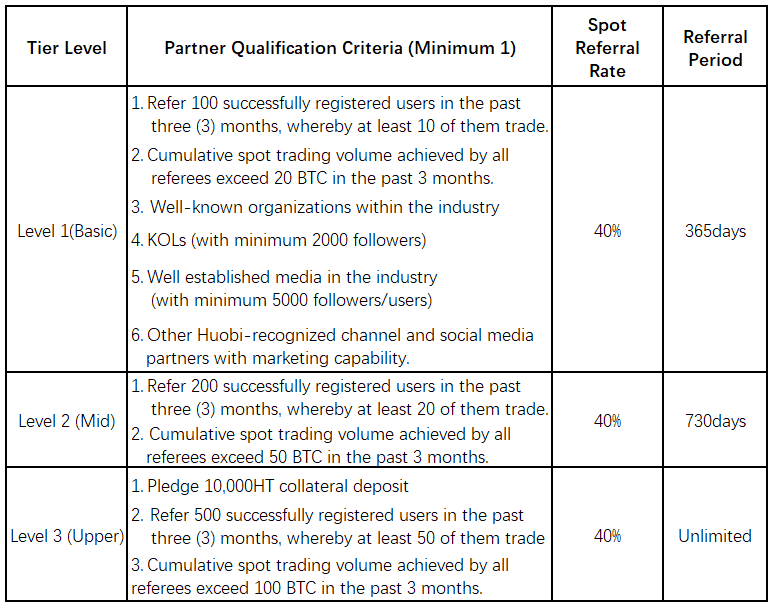 How to Become Huobi Super Affiliate?
Complete your registration on Huobi.com
Fulfill the above criteria to become a super affiliate.
Use this link to apply for a super affiliate.
Fill the required details.
Wait for approval, once approved Huobi team will contact you via email.
I hope this article helped you to know about the Huobi Invitation code, do appreciate our work by giving us a social share.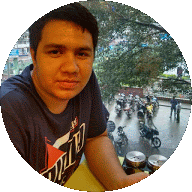 I write about Crypto mining, trading, referral programs. I have been in the cryptocurrency industry for the last 4 years.