It's very hard to earn money in the bear market. Bitcoin has been on the downtrend for so long. There is a bloodbath in the altcoin market on every jump of bitcoin whether it is up or down. The best time to trade altcoins is when Crypto GOD Bitcoin stabilizes. This post is not regarding how you should trade or how to manage a Cryptocurrency portfolio. Instead, you will get to know about the Leverage Trading Platform – Bitmex. If you are Bitmex New Users and never signed up before then use our Bitmex Referral Code to get an instant discount of 10% on your trading fees at Bitmex. With Bitmex you can earn handsome money in the bear market.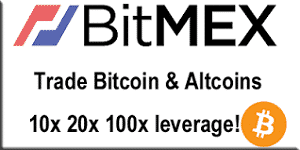 Bitmex Referral Code : guypeQ [10% Off on Trading Fees ]
On Bitmex you are not actually buying or selling bitcoin, you are betting on it.
Note : Bitmex Leverage Trading is not for newbie crypto traders or faint-hearted traders. It's very easy to lose all your holdings at Bitmex. It's kind of gambling. If you are not willing to take a risk, then use the regular trading platform Binance, Bittrex, etc.
Bitmex Affiliate Program
There are much higher chances in a bear market you will lose more money trading altcoins in comparison to trading Bitcoin. On Bitmex you don't need to buy Bitcoin first to sell it. If you think Bitcoin price will go down, then just take a short position and buy back at the lower price to make profits. I recommend everyone to read  Bitmex Trading Articles and Videos before making your first deposit at Bitmex.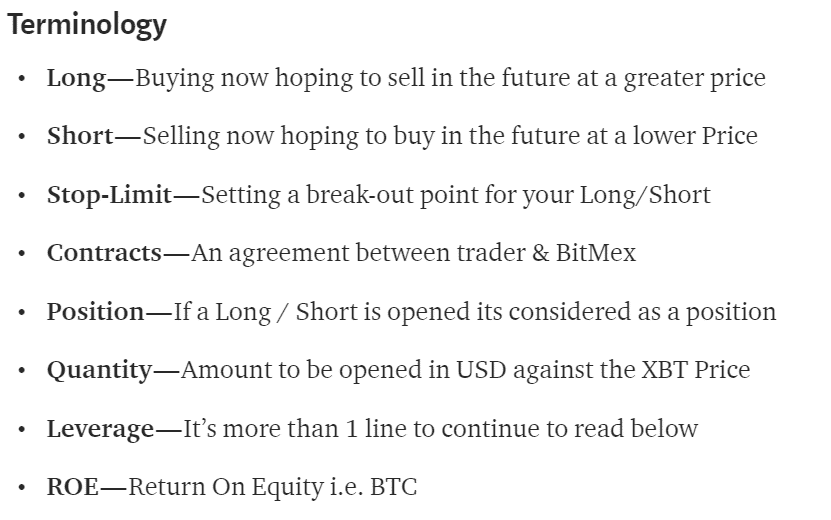 Earlier Bitmex Affiliate Program provides commission for 6 months only of referred users. Now if you referred users at Bitmex you will receive a commission for a lifetime for your referrals. You will earn a percentage of trading fees, paid by your referrals to Bitmex. You can start earning money by inviting users to Bitmex, signup, and share your referral code with friends, followers, etc. to earn big from Bitmex Affiliate Program.
Bitmex Referral Program
It's a win-win situation for both referees and referrals. If you sign up using my referral code you will get a 10% discount on trading fees for 6 months. I will get a percentage of trading fees which you pay to Bitmex.

1.  Signup at Bitmex
2. Enter the required details and complete email verification.
3. Go to Account >> Affiliate Status
4. Copy your Affiliate Link / Referral Link from there.
5. Share your Bitmex Referral Link on social media and earn a 10 % commission for each successful referral.
Some Important Points
1.  Referred users will receive a 10% discount on trading fees for the first 6 months.
2. Initially, the referee commission is around 10% and will increase in referring more people.
3.  A successful referral will be counted only if he/she completes registration within 7 days of clicking your referral link.
4. Affiliate/Referral payouts are done every day at 12:01 UTC.
5. You can refer as many as you can, no upper limit on a maximum number of referrals.
6. The duplicate referral will not be counted.
7. Changes can be made to the referral program at any time.
I hope by now you should learn everything about Bitmex Refer and Earn Program. Use the below comment box to share your thoughts on the same. If you support my work you can give this article a share.
Bitmex Affiliate Program – FAQ
Where do I find my referral link to give to a friend?
Login to your BitMEX Account, Click on the "Account" tab on the page. A side window appears on the left with various options. Now, click on the "Affiliate Status" option. Your Affiliate Dashboard opens where you can find your BitMEX Referral Link and Code.
Is it illegal to trade on BitMEX?
No, it's not. But if you are from restricted countries, then, I suggest not to trade on BitMEX as you will have to constantly use a VPN and you won't be able to enjoy certain perks like the BitMEX Referral Program.
Where is BitMEX banned?
In their terms and conditions, these are the countries that BitMEX refers to as restricted jurisdictions.
The United States of America, Québec (Canada), Cuba, Crimea and Sevastopol, Iran, Syria, North Korea, and Sudan.
Apart from these, any respective country that prohibits its users from using the services offered by BitMEX, then, the residents from those jurisdictions will automatically be a part of this list.
What are BitMEX fees?
Click on this link to know in detail about all the fees on different contracts and futures trades on BitMEX.
Using self as an affiliate to reduce high trading fees? Can this be done?
Maybe for one time using a proper VPN. But I'd suggest you not do so as it is mentioned in the Affiliate Terms of service that you won't be eligible for a commission on trades made from several accounts owned by the same person.
How to calculate profits?
You can easily do it using the Bitmex Calculator located in the left panel in the "Place Order" tab.
How are fees calculated for affiliate payments? Is it the actual fee paid, the midpoint of the maker/taker fee, or something else?
It is usually between 10%-20% of the trading fee paid by the referred users during trading. You can look for the table above for the exact details.
How does BitMEX know where you are from?
It checks users by IP Addresses and if your IP address is from one of the restricted jurisdictions then you wouldn't be able to use the services offered by BitMEX.
Is there any minimum payout? When do referral rewards get paid?
There is no minimum payout threshold and payouts are done daily at 12:00 UTC.
What is the Bitmex Testnet?
The test network can be used by new users to try margin and leverage trading with fake virtual BTC so that there is no risk of losing money.
How do you view BitMEX as an exchange?
By volume, it is the top Futures Exchange. I view it as a very high risk/very high reward trading platform and all the other futures exchanges are also pretty much similar in terms of liquidation and profits. So, newbies should refrain while seasoned traders – Bring it on.
BitMEX Referral Code – Conclusion
If you are looking for a BitMEX Referral Code to get a discount on your trading fees, then you are right where you need to be. Just Click on the BitMEX Affiliate Link given above and sign up. The Referral Code will be applied automatically and you will get a 10% discount on your trading fees for the first six months. As a maker, this rebate on fees will be a very good opportunity for new traders like you to fearlessly start with the platform.
Similarly, in a bid to reward the users for spreading the word about the exchange, the inviters are rewarded anywhere from 10% to 20% commission of the trading fee paid by the subsequent referrals. This is a lifetime offer and the commission increases with the amount of BTC traded as shown in the above table.
In this way, the BitMEX Referral Program makes a perfect win-win situation for both the parties. Remember, there is no limit on the number of referrals you make and neither is there a limit on how much you can earn. The more the merrier!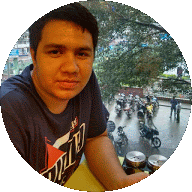 I write about Crypto mining, trading, referral programs. I have been in the cryptocurrency industry for the last 4 years.