Liqui.io is a crytpocurrency exchange where we can trade cryptos, ohhhhhhh sorry Liqui.io is a scam/fraud website where we can easily loose money. If you have problems believing it let me present you the proofs which will surely confirm my allegations.I have lost money in this exchange and tried everything to contact support team with no success at all.While searching for all this I came to know that I am not the only one , there are many people like myself out there having trouble with this exchange . so its my humble request that you please go through my detailed  Liqui Exchange Review  before trading in it and decide whether Liqui Exchange is Scam/Fraud website or not?.
Here is my review of best crypto exchanges right now. Trade on them and forget Liqui.io
Some of the common issues faced by the users are –
missing deposit
withdrawal failure – fake transaction id provided
no withdrawal confirmation email received
trading history missing
no reply from customer support even after 3 months
account hacked – some users claim that liqui team members are responsible for stolen funds
and i believe there would be many more, which would surely pop up in the comment section below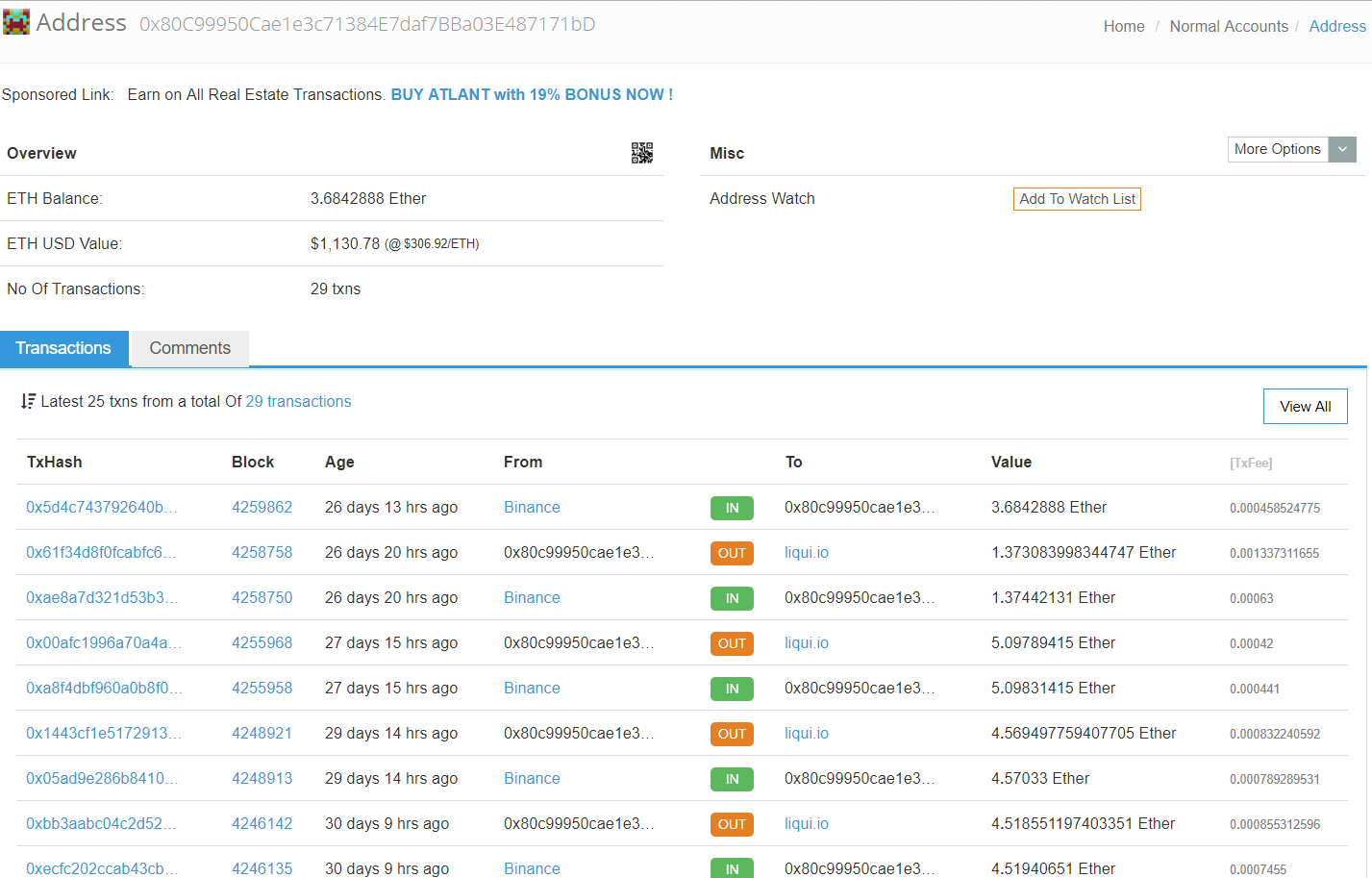 Who Should Use Liqui Exchange?
Anyone who wants to lose money.There are many better ways to lose money then to use liqui.io for trading.If you don't value your hard earned money then it would be better you donate it to some needy people, you atleast would be doing some good for the society and believe me it would be much more satisfying instead of  trading your money on these fraudsters.
Need headache and seeking trouble, go ahead and start trading on liqui.io
Anyone who wants to waste time. It took 25 days for the support team to acknowledge my ticket and they still haven't resolved it.
What Happened? : Liqui Exchange Review
I had sent 3.68 ETH on 10 September 2017 to my regular Liqui.io ETH deposit address.To save time, as Liqui.io website is very slow I had saved my regular Liqui ETH address in notepad and used it for transaction. I waited 30 minutes for deposit, although the transaction had been confirmed @etherscan.io , but to my surprise I checked my ETH address at Liqui and found out that somehow my deposit address had got changed.
After searching for a while I saw update on their twitter handle

Ohhh. I surely missed out on an important update but look how poor the exchange is, they can't even opt for an email service for such major updates.
According to me this should have been done by Liqui
must have notified each user by email.
website notification tab can be used, as other crypto exchanges uses for notifications.
website pop-up or banner can be used
I don't use twitter and there would be many who don't use twitter. Like many other popular websites twitter is also blocked  in China.These things could have been easily done by Liqui but they rather not do it because how would they then scam or rob people of their money.They just proved that they don't know how to do business.
After this I waited for some time and filed a support ticket on 11th September regarding the missing deposit.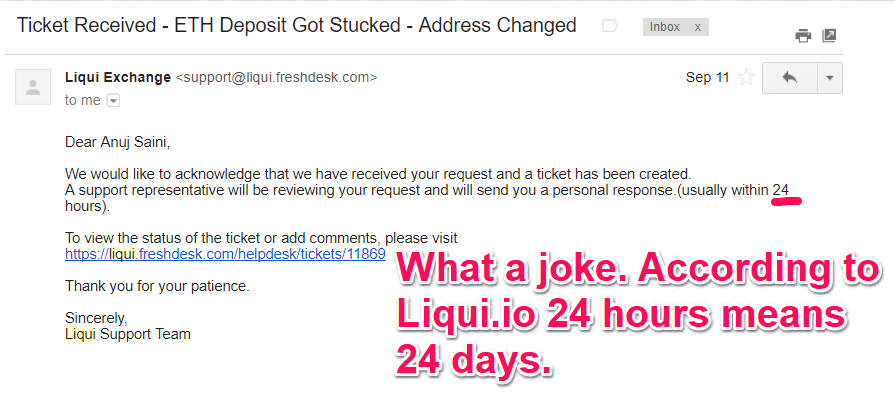 I received reply from the support team after 21 days.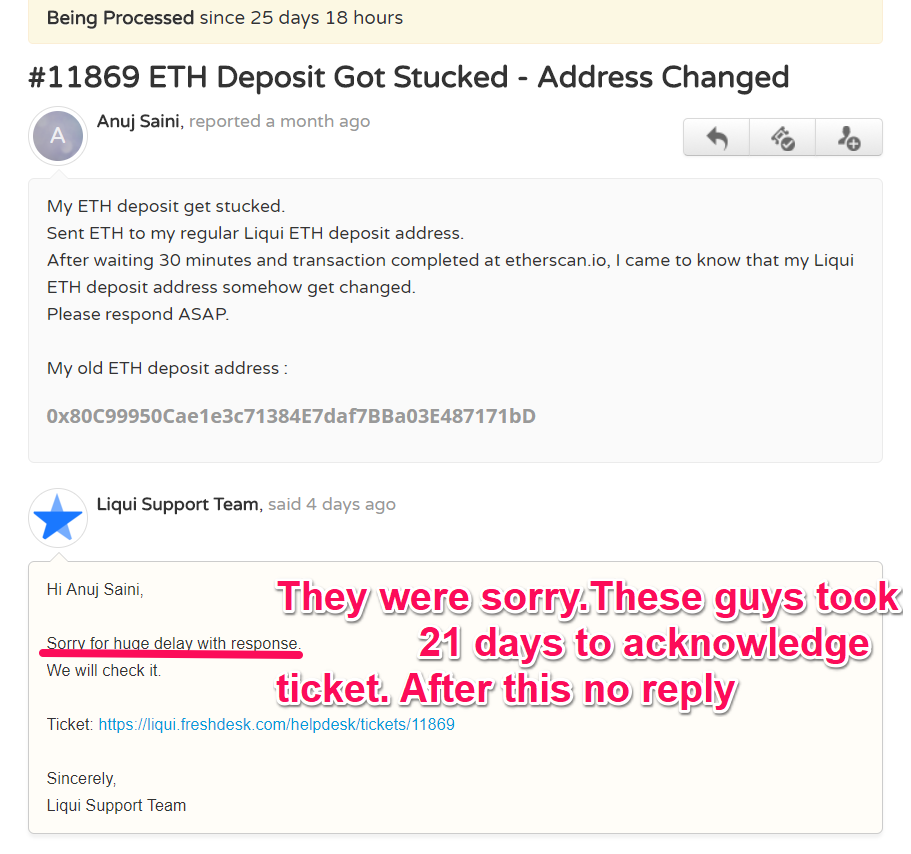 My Desperate Attempt to Contact Liqui Exchange Support
I had created a support ticket but they were not responding so I tried contacting them on
Liqui Twitter Handle :
I don't use twitter but this time I had to as my 3.68 ETH were missing. I tweeted a bunch of tweets to liqui but they never responded. They didn't gave a damn about their reputation. From twitter I also came to know that I am not the only one regarding missing ETH deposit. Many other have also done the same thing sending ETH to old ETH deposit address.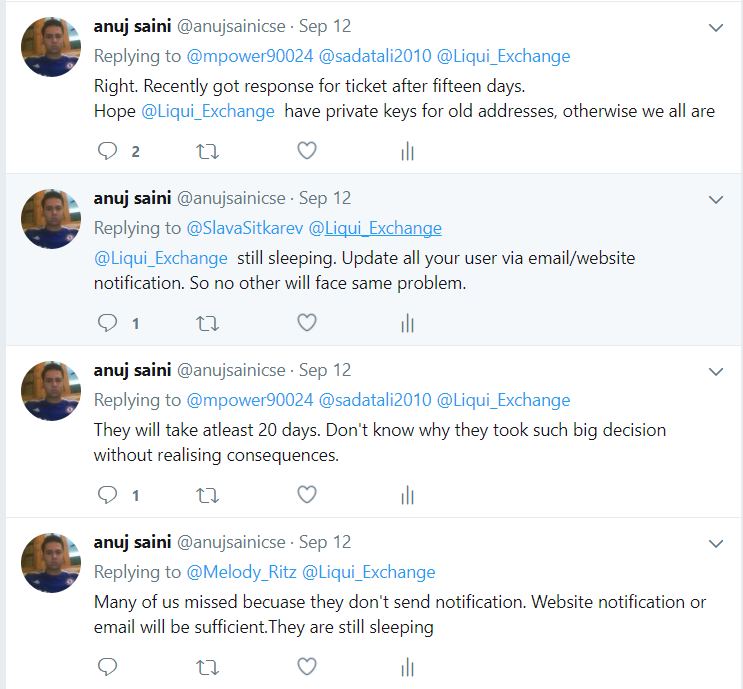 Liqui Instagram :
After twitter failure I tried contacting them on Instagram but same story no response.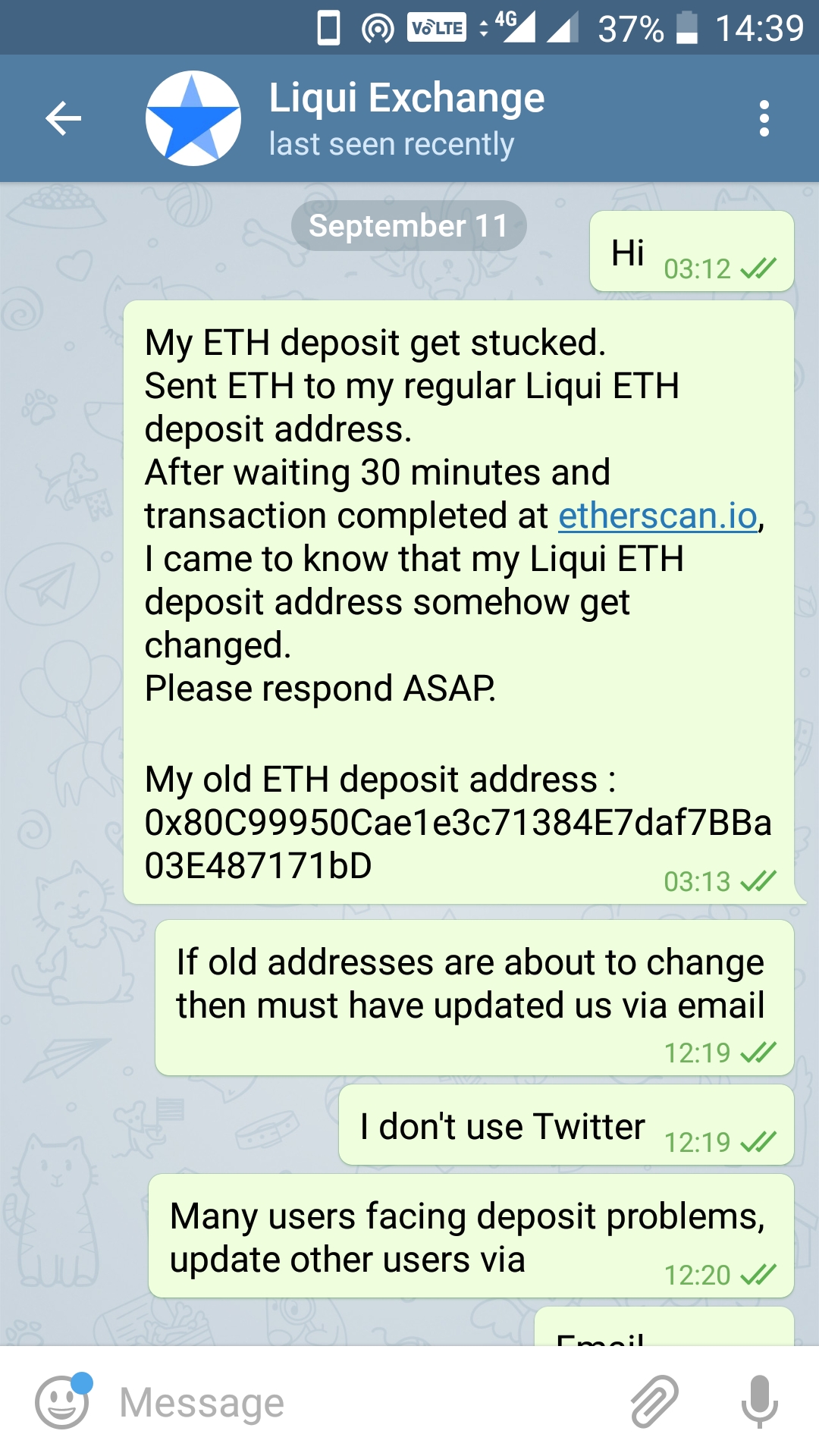 Liqui Reddit :
I created a Liqui Reddit Post here . Got response from some user but I couldn't reply to my own Reddit thread as I didn't had enough Reddit Comment Karma, poor me.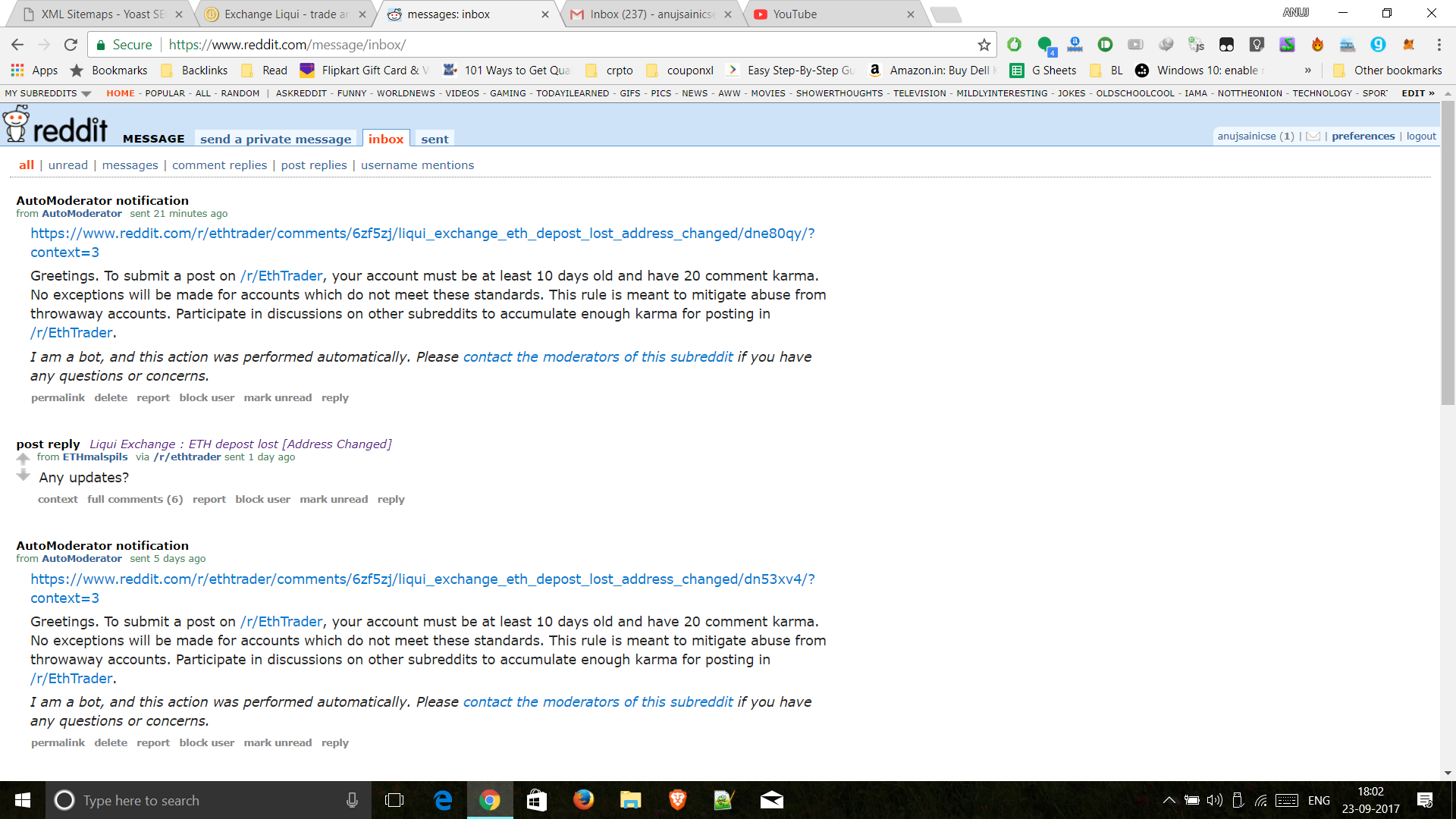 Liqui Bitcointalk.org :
Also tried contacting liqui support team on Bitcointalk.org. Firstly I sent a private message, no reply. After that posted a reply to the thread on last post by liqui.io, no reply again.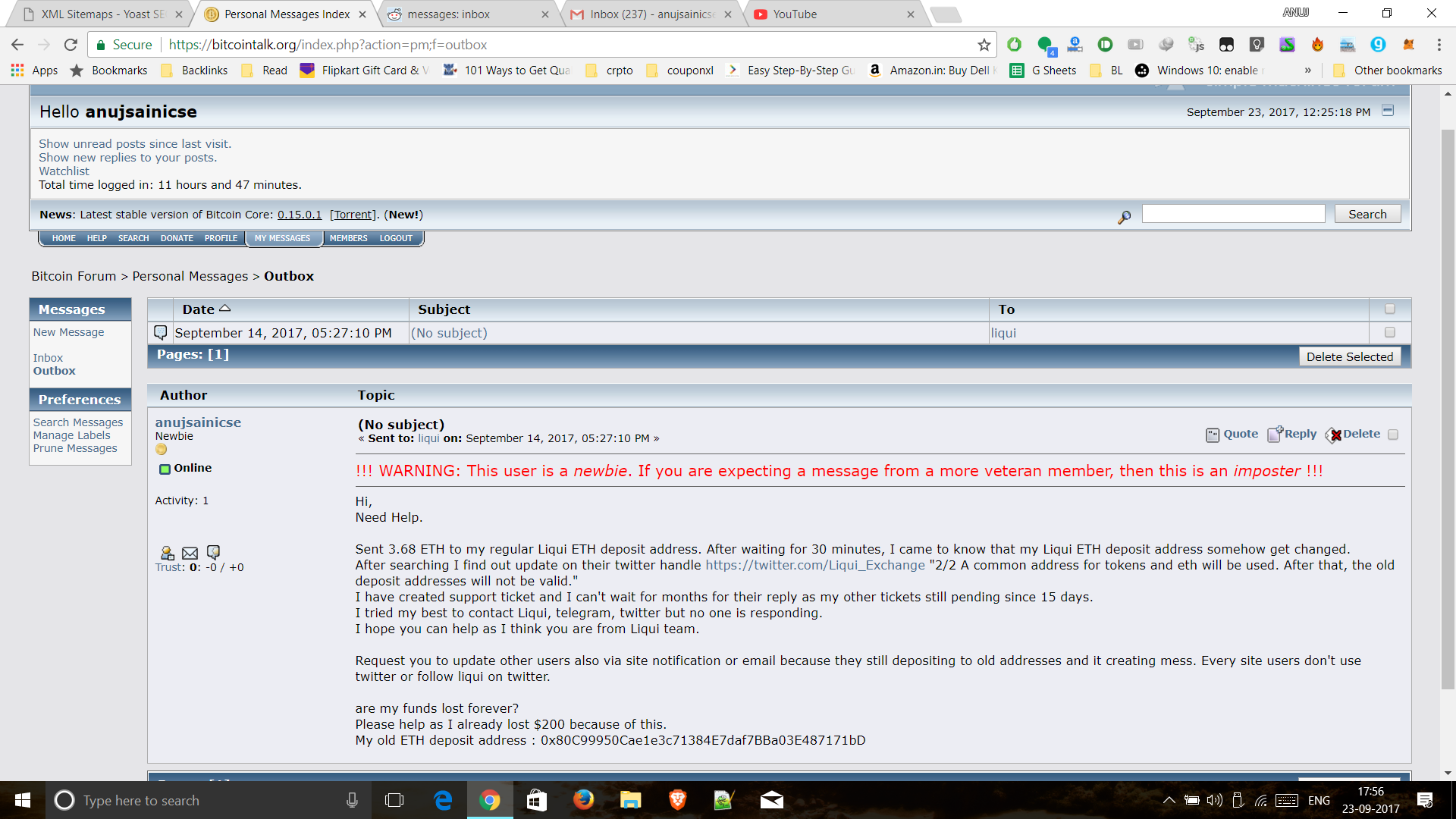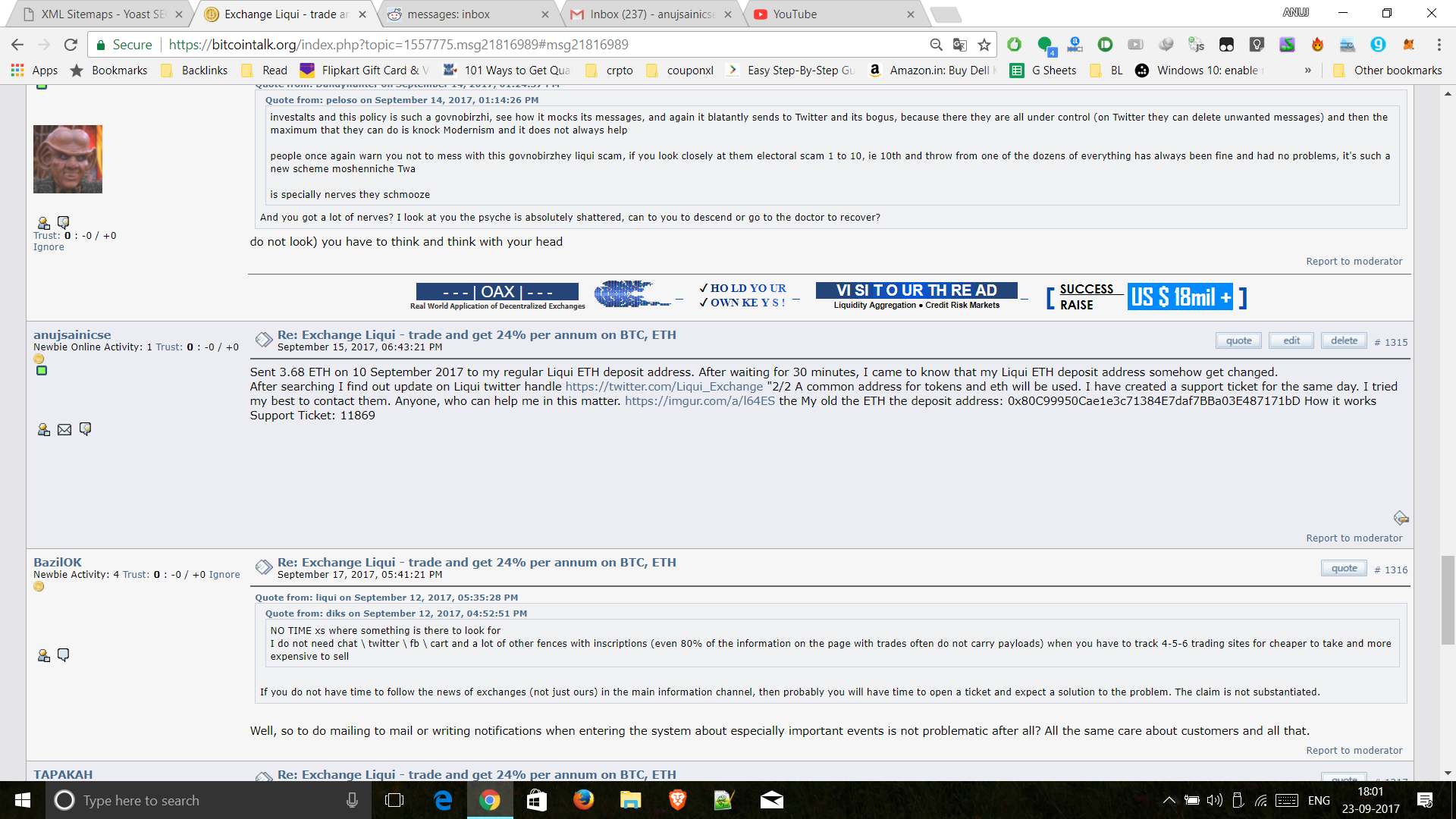 JKCrypto :
Since I couldn't post  a reply to my own Reddit thread as i didn't had enough karma and like myself many users who want to participate in the conversations can't participate  due to lack of comment karma and using twitter for such discussion is a bad idea due to its 140 character limit. So I decided to start a crypto website JKCrypto.com and you can join discussion via comments below. In this website I will also be posting mining tutorials and will cover ICO's, altcoins, and everything about cryptocurrency.
How to Contact Liqui Customer Support
Pros of Using Liqui Exchange
You will learn a lesson how not to use shitty crypto exchanges in future.
If you are reading this and still continue using liqui for trading , you earn a great salute from me.
Easy way to lose money.
Troubleseekers go ahead and start trading on liqui exchange, liqui is an easy place for getting into trouble
Headache,frustration,guilt and much more
Cons of Using Liqui.io Exchange 
let us take a look on some of the major cons below
No Office Address or Founder Information : I couldn't find the company address anywhere, all info I could collect about  the exchange is that they are located in Kiev, Ukrain and this photograph
High Withdrawl Fees : I have used many exchanges but no exchange can match  the high withdrawl fee of liqui.io
Team not Concerned : Support team does not care about their brand

Very Slow Response Time :

21 days to acknowledge a ticket is too much. If team can't handle customers they should stop new registrations and solve the previous ticket.
liqui Exchange Scam/ Fraud Website ?
I don't know whether liqui scammed users in the past and I am not confirmed liqui is fraud exchange yet( as i am still hopeful of receiving my money back). I would surely  recommend everyone not to use this exchange for trading.
Frequently Asked Questions About Liqui Exchange
Is Liqui.io has an app yet ? : No
Liqui Exchange Website not opening : Must be due to DDOS which is very often with Liqui
Funds Missing : Always enable 2FA, site doesn't has good security
Trollbox Ban : They ban everyone who try to expose them, they can't except critisism
Liqui withdrawal Pending : Might be congestion in Etherum network, or create a support ticket and wait for months to get response
Liqui Exchange Hacked : I saw Reddit post where users were claiming that their accounts were hacked because they didn't have 2FA enabled
Why I Used Liqui Exchange ?
Simple answer, I was greedy. I was arbitraging and almost doubled my money via arbitrage.
I still hope I would get my ETH back may be one day and if you  did like my Liqui Exchange Review then  please give it a share. Use comments for discussion.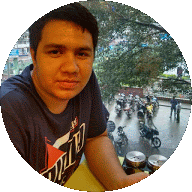 I write about Crypto mining, trading, referral programs. I have been in the cryptocurrency industry for the last 4 years.