Hello everyone in this website we provide Cryptocurrency news, crypto mining guides, crypto trading signal and everything related to cryptocurrencies.Some of you asked how to subscribe to notifications when there is a new update.So in this post I will let you know what are the different ways by which you can connect with us, JKCrypto.com.
JKCrypto Website Notifications
If you want to receive a notification every time we update or post something new to JKCrypto.com then consider subscribing to website push notification.
Click/Tap the bell icon shown below ( bottom left )
JKCrypto on Social Media
Youtube
Google+
Facebook
We have a lot of cool stuff on this website, hope you will like it
JKCrypto on Telegram
Miners Group
Mining
Crypto News
Trading Signals
JKCrypto
Crypto Group
Some Rules For Groups :
1. Don't spam otherwise you will be banned/removed.
2. To unsubscribe you can leave group/channel any time.
JKCrypto On Whatsapp
JKCrypto Whatsapp Broadcast List :
Trading and News Whatsapp Number : Number Removed [People Spamming, connect us using Telegram above]
Mining Whatsapp Number : Will be Added Soon
1. Save the mobile number shown above to your contact list.
2. You must save our whatsapp number otherwise you won't recive any messages from us. ( Whatsapp feature only works when the receiver has saved senders whatsapp number).
3. After saving our number send us a whatsapp message like hi, join, subscribe
If you want to join both broadcast lists then send a whatsapp message to both whatsapp numbers.
4. You will be added to broadcast list within 1 day.
If you like our service then do share our whatsapp number with your friends to join.
Some Rules For Whatsapp Broadcast List :
1. Don't whatsapp call us.
2. Don't whatsapp message us, we will not be responding.
3. If you want to unsubscribe our whatsapp list then whatsapp message us. i.e. unsubscribe
If you like our work then share this article with your friends and family to help us grow.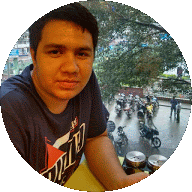 I write about Crypto mining, trading, referral programs. I have been in the cryptocurrency industry for the last 4 years.