The crypto world has started to rock the world once again with BTC just around the $12000 mark, and I hope you are not missing out on the opportunities that the crypto industry provides you. If you have finally decided to start your crypto journey, then no better place to start it with Crypto.com. The Crypto app provides you with a smooth and hassle-free way to buy your first crypto coins. Sign up through our Crypto.com referral code and treat yourself with a $25 sign up bonus.
Crypto.com started just like a buying and selling cryptocurrency app. With time it has evolved itself to a full-fledged exchange and provides its customers with numerous benefits. It provides you with a Metal MCO Visa card, which can be used to spend your cryptos. It also has an exciting referral program that tends to offer its referrers an unlimited referral bonus. The more you invite, the more productive you get—more about the Crypto.com referral scheme and its rewards later in the post.
Crypto.com Referral code: 2g6t2uqafk


Some other Exchanges where you can register using our referral code and earn sign up bonuses
How to Sign up on Crypto.com?
First, let us clarify that Crypto.com operates through a website and via an app available both in Google Playstore and iOS platforms. The referral program also called a BG50 Referral program, is only available on the app. We suggest you sign up on the app first, reap the benefits of the referral scheme and then link your account to their website.
Perform the following steps to sign up on Crypto app.
Method 1
Download the official Crypto app either from Google Playstore or iOS platform.
Open the app and fill in the referral code – 2g6t2uqafk in " Invited? Add referral code" option.
Add your details such as your name email id and phone number etc.
You need to complete your KYC before you start using the app.
You need an identification document and a selfie of yours and a valid phone number to complete your KYC.
KYC is necessary to receive the referral reward.
You will receive $25 worth CRO locked in your CRO wallet.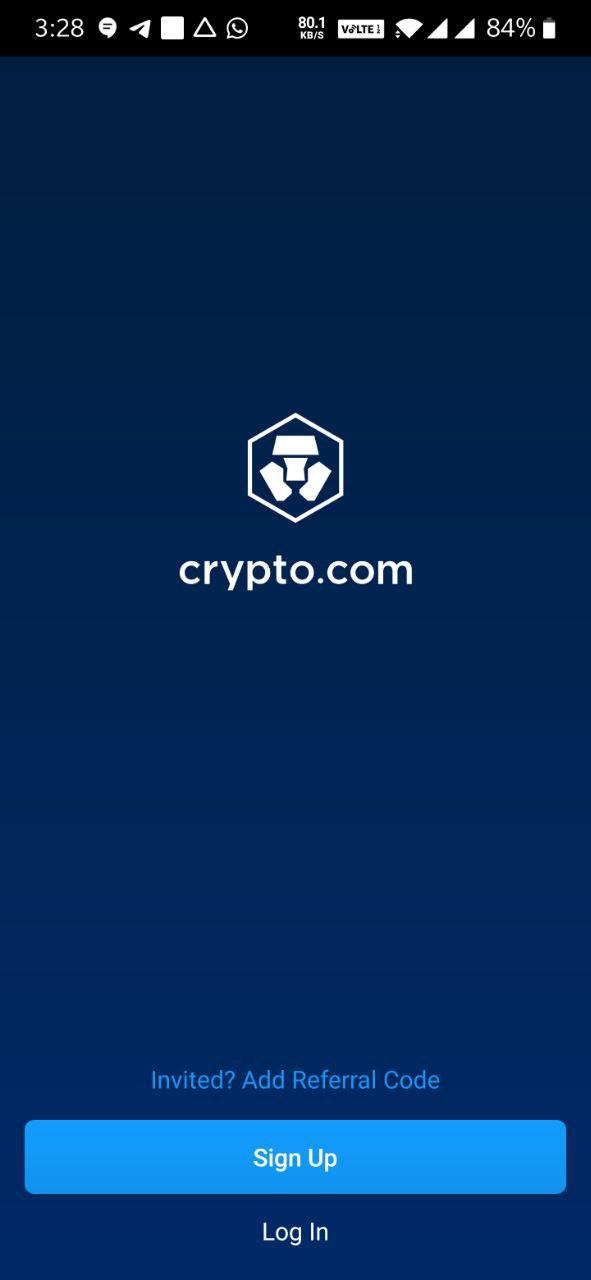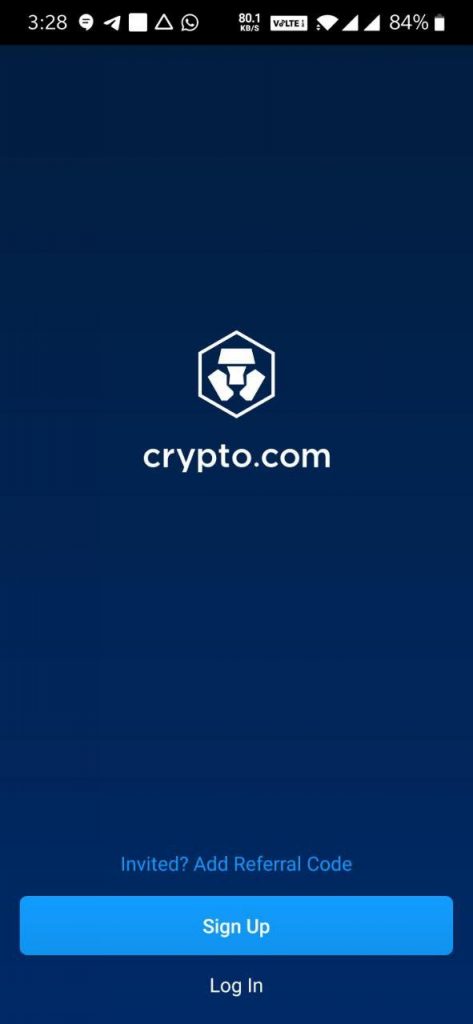 Method 2
Visit this Referral link.
Enter your email id on the signup page you reach after clicking the above link.
The referral code will be automatically filled in the referral section.
Now download the Crypto app from google or iOS.
Sign up using the same email id that you've already provided in step 2.
Verify your email id.
Complete your KYC.
Receive your locked $25 worth CRO in your CRO wallet.
Crypto.com Referral Bonus : Important Update
An important revision is coming to the Crypto.com Referral Program, also known as the BG50 Referral Program. At the time of writing, you have roughly 20 days left to earn the usual $50 referral bonus. The referral bonus is given to both the referrers as well as the referees. The functioning of the program and its terms will remain the same. The only major change is the fact that from 1 November 2020, the Crypto.com App referral bonus amount will be reduced to only $25 for both the parties. So, the inviter and the new user both will only get $25 each as opposed to the previous amount of $50.
Key Changes
The change will take effect from 1 November 2020.
Both parties (referrers & referees) have around 20 Days to earn the $50 referral bonus.
Post 1 November 2020 the referral bonus will be revised to $25 for both parties.
As always the referral bonus will be paid in CRO worth $50 until 31 October 2020 or $25 in CRO post 1 November 2020.
The process and terms of the referral program remain the same. No other changes have been made.
Crypto.com Referral program
The Referral program is similar to all other referral programs in the market and is known as the BG50 Referral program. You bring people to Sign up on the Crypto app, and you receive your referral bonus and your referrals receiving a sign-up reward. The referral scheme allows you to invite an unlimited amount of referrals to sign up on the app. Thus if you can convince enough people to join, you can receive a steady income for the rest of your life.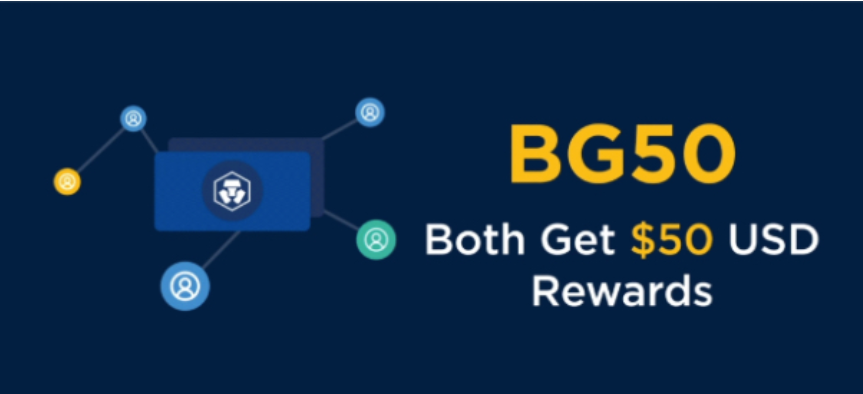 Crypto referral reward explained
Though all other exchanges instantaneously provide you your referral reward and the same can be utilized as soon, it is rewarded, but it is not the same in the Crypto app. The rewards you and your referral receive are locked and can only be utilized when you unlock it. I will try to simplify the unlocking process both for your referral reward and your Sign-up bonus.
What is the Crypto referral reward?
The referee and your referrals enjoy a $25 worth CRO as your referral and sign up bonus, respectively. The problem is that your reward will be locked and cannot be utilized instantaneously. You will have to perform a specific set of actions so that you can reap the benefits.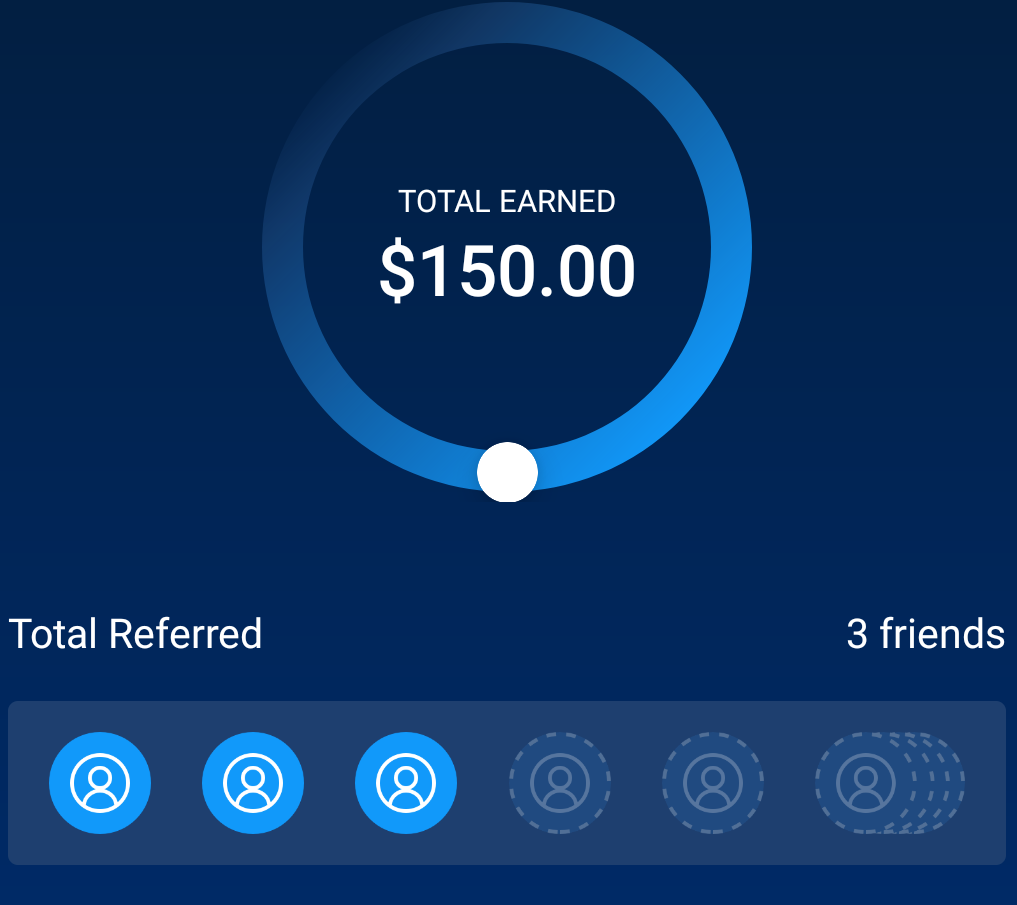 How to unlock your Crypto Sign up Bonus?
Once you sign up using our referral code and register on the Crypto app, you receive a $25 worth CRO tokens in your reward section. Now to unlock the reward, you must stake at least 1000 CRO for an MCO visa card.
NOTE – Staking simply means that you need to hold a minimum of 1000 CRO in your Crypto.com wallet for six months.
How to stake CRO in Crypto.com wallet?
To stake CRO, you need first to have CRO in your account. The following methods will provide you an idea about how to credit your wallet with CRO.
Method 1
Purchase CRO in the Crypto app itself. Go to Trade—>Buy—->Select CRO.
You can make the purchase using your credit card or bank transfer via IBAN, VAN, or fiat top-up.
Method 2
You can exchange your other cryptocurrency to CRO in Crypto.com app. Just go to Trade—->Sell—->select CRO as a deposit to crypto wallet—->entire required CRO—->Confirm.
Method 3
Deposit CRO from any of the other exchanges or your external wallet to your Crypto.com wallet.
Staking CRO for MCO Visa Card
Once you have enough CRO in your wallet, do the following
Go to Card Page at the bottom right corner of the app.
Select your MCO Visa Card.
Press stake CRO.
NOTE – Once you have staked 1000 CRO you will Unlock your $25 worth of CRO
How to unlock you Crypto.com referral bonus?
Once you have registered on the Crypto app and performed your staking of CRO, you will receive your Sign up bonus. You can now start referring your friends to join the Crypto app. Once they sign up and complete their KYC and stake a minimum of 1000 CRO, you will unlock your $25 worth CRO reward. Thus if ten people join through your Referral Code or Referral Link, you will receive a $250 referral reward. The cool thing is that there is no limit to the number of referrals you make.
How to refer friends through Crypto.com referral code?
To start referring your friends and family members to Crypto perform the following steps.
Log in to your Crypto app.
At the bottom right corner, you will see " Refer and get $25 USD" tap it, or you can press the Lion icon at the bottom center of the app.
Go to the Rewards section.
Click on the Referral Bonus section.
Copy your crypto.com referral code or referral link and start sharing.
You can trade your referral rewards MCO tokens on Binance for BTC, USDT, etc.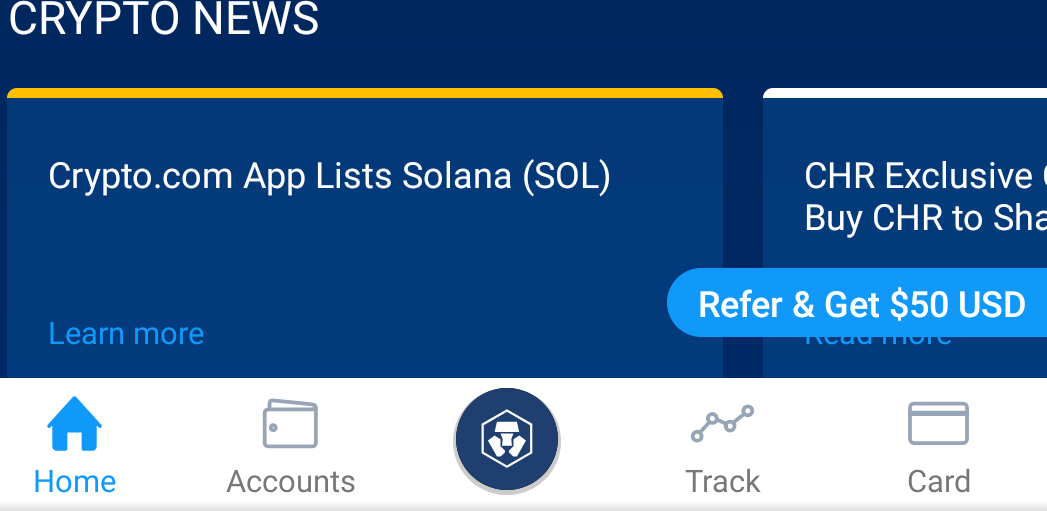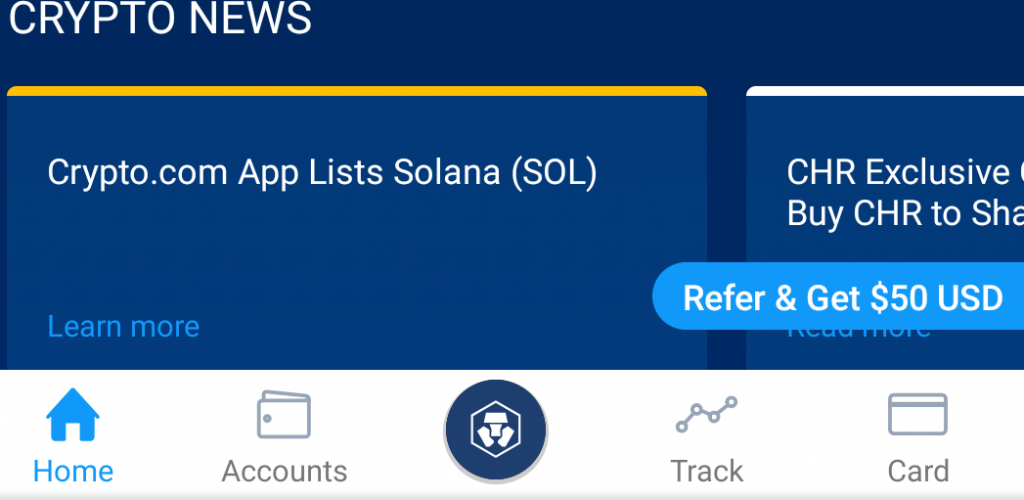 What is the MCO Visa Card?
It is a type of debit card which you can top up with your cryptocurrencies. The Crypto app will convert the cryptocurrencies and convert into Fiat money to be made available for you to purchase services and goods.
The MCO Visa cards also provide you with up to 5% Cashback on every purchase you make. Other rewards include the Spotify and Netflix reimbursements. It offers you free of cost.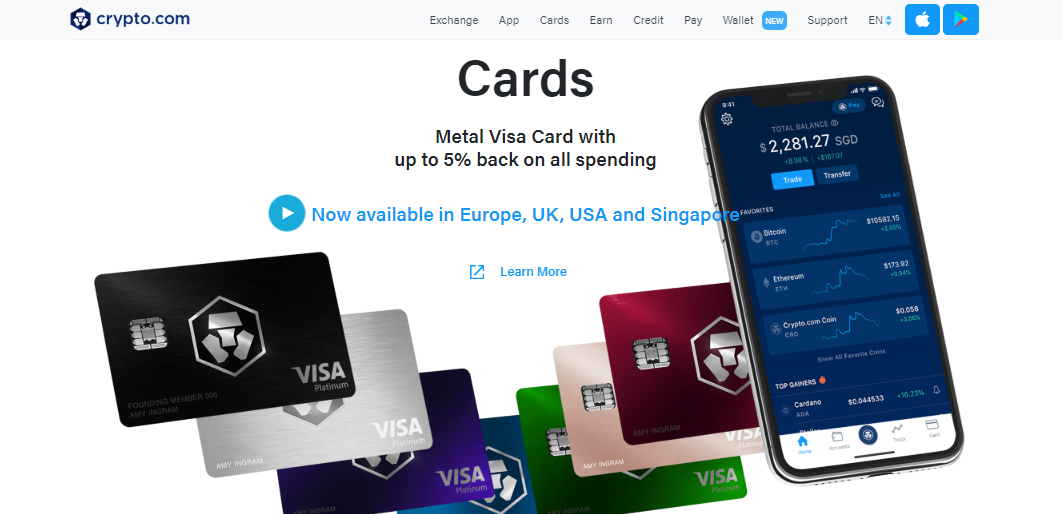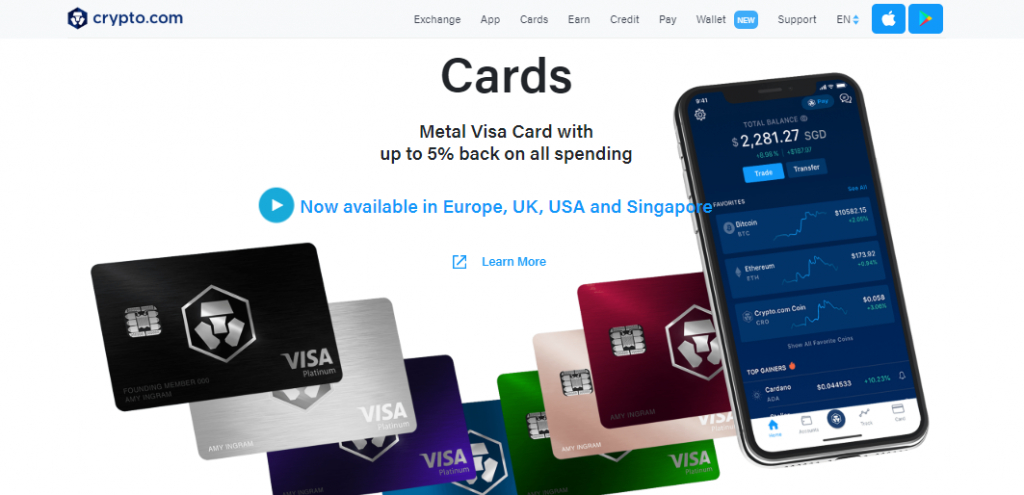 Crypto.com swapping offer
Crypto.com is currently providing its users to swap their MCO currency with their new CRO currency. You can perform the swapping procedure from 3rd August to 3rd November 2020. However, if you complete your swap before 3rd September 2020, Crypto.com with reward you with an additional 20% swap bonus in CRO.
Crypto.com savings account
In my opinion, this is one of the most significant factors to head towards the crypto world instead of still dealing in fiat money. The conventional banks provide a meager savings interest rate on your hard-earned money. If you convert your fiat money to cryptocurrencies in the Crypto.com app and save it in their app, you can earn a very high-interest rate of 20%.
Now you must be thinking that the cryptocurrencies value tends to change very sharply, yes, you are right. It does, but if you convert fiat into stable coins such as USDT, you can still earn a high- interest rate of 12%.
Do provide your opinion regarding this in the comments section.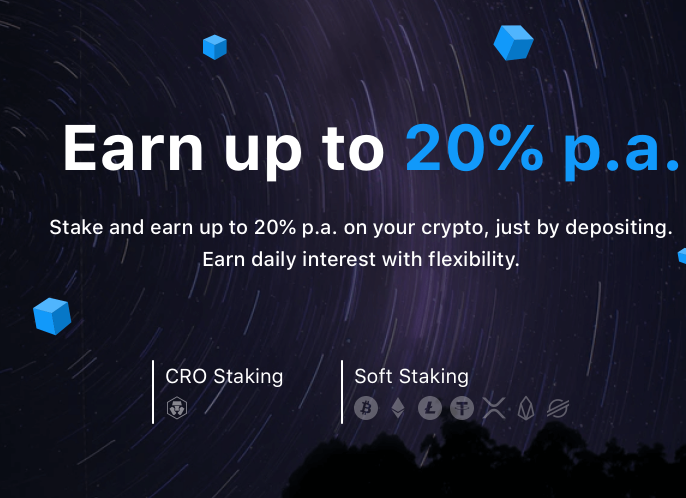 Crypto app FAQ
What is the crypto.com referral code?
2g6t2uqafk
What are the crypto app referral rewards?
$25 worth of CRO.
Do you receive Sign up bonus?
Yes. $25 worth of CRO.
Do crypto.com app requires KYC?
Yes.
What documents are required for KYC?
Any one Identification document approved by the government alongwith a selfie.
How to unlock the locked CRO sign up bonus?
Stake atleast 1000 CRO for MCO Visa Card.
What facilities does th MCO Visa Card provides?
You can purchase any goods and services using this card. IT also provides Spotify and netflix reimbursement free of cost.
Do i receive interest if i decide to put my crypto asstes in savings account?
Yes. You can receive an interest rate of 20% p.a. depending upon the currency.