Although cryptocurrencies go back to the year 1996, Bitcoin was the first cryptocurrency that was successfully introduced in 2008. It marked the beginning of digital currencies. The growth rate of cryptocurrencies has been so high that at some point in 2017 certain cryptocurrency exchanges temporarily stopped allowing new members on board while others were really struggling to meet the huge demand.Better to join CEX.IO now or regret later.
CEX.IO allow you to buy bitcoins via credit card for very low fees.Buying Bitcoins via bank transfer also supported.

Best performers of 2017
Since Bitcoin was the first successful cryptocurrency to reach such great heights, you might have heard its name more than other cryptocurrencies. But Bitcoin closed last year at number 14 with a growth of about 1,318%. The number 1 was Ripple with its phenomenal 36,000% growth, NEM and Ardor closed at number 2 and number 3 with a percentage of about 29, 842% and 16,809% respectively, while Dash and Ethereum landed at 4th and 5th spot with 9,265% and 9,162%.
Big numbers like these really encouraged viewers to be a part of the movement. If you are one of those people, then this article is for you. If you have decided to jump on the bandwagon and buy your first cryptocurrency, then you must be very confused, given the number of trading platforms and exchanges that you could choose from. Certainly, you want to invest your money when you are ensured of reliability, safety, and an easy-to-navigate user interface.
Where to buy your first Cryptocurrency?
CEX.IO is one of the options that you may have come across and might even be considering. It was founded in 2013 and is based in London. What sets it apart from all other cryptocurrency exchanges is that it offers a wide range of cryptocurrencies as well as great options for traders.
CEX.IO ensures the safety of the customer's money and the security of their personal data through a number of licenses – PCI DSS and FinCEN Registration certificates, to name but a few.
Why CEX.IO?
Here are some points showing why CEX.IO is a good option to buy your first cryptocurrency.
1. Good reputation
CEX.IO has been operational since 2013. Although it is based in the UK, it offers its services worldwide. The feature that sets CEX.IO apart from other exchanges is that it offers the opportunity to make deposits and withdrawals using credit cards.
2. Different account types

CEX.IO has different account options, which are based on steps of verification. The buying limit of each account is different. The account types are mentioned below.
Basic: In this type of account, you could deposit about $1,000 in one It goes up to $3,000 for one month. If you have a basic account type, keep in mind that you will not be able to make purchases via bank transfers.
Verified, Verified Plus and Corporate: You could make purchases for any amount of money you desire if you have these types of accounts. These are for bank transfers as well as credit cards.
CEX.IO works in compliance with AML/KYC policies to prevent any illegal activities related to money laundering, so be prepared to verify your identity for full and continuous use of the platform.
3. Payment card deposit/withdrawal option

In 2015-2016, CEX.IO launched the instant deposit/withdrawal option to payment cards. It works for RUB, USD, EUR, and GBP as well. This means that depositing and withdrawing funds will only take a few clicks. You will be able to make use of this feature once the payment card is linked to your CEX.IO account.
4. Supports several fiat and digital currencies
CEX.IO supports a number of different fiat currencies as well as digital currencies. They are as follows:
The fiat currencies, which are supported:
United States Dollar (USD)
Euro (EUR)
British Pound (GBP)
Russian Ruble (RUB)
CEX.IO also supports the following types of digital currencies: Bitcoin (BTC), Ethereum (ETH), Bitcoin Cash (BCH), Bitcoin Gold (BTG), Dash (DASH), Ripple (XRP), Stellar Lumens (XLM), Zcash (ZEC), and a cloud-based hashing power (GHS). The list of cryptocurrencies is constantly updated.
5. Easy to use

CEX.IO offers a user-friendly interface and allows for buying cryptocurrency in a matter of several clicks. This makes it an even better choice for people who are investing for the first time, as they will not feel lost.
6. User experience
CEX.IO customers swear by the great performance of this exchange. Their customer service can be found on their website and they assist outside of it as well.
7. Enhanced security
A two-factor authentication along with other security measures is used for this exchange. Its security is also one of the features that really attract users on to this platform. The cold wallet is their go-to option for most of the coins.
Conclusion
Overall, CEX.IO is a very good option if you are considering investing in cryptocurrencies as it supports major digital currencies, with Ethereum and Bitcoin among others. This cryptocurrency exchange is also compatible with some major fiat money like USD and EUR.
One of the things that new people worry about is the safety and reliability. CEX.IO is registered as a legal entity in the UK and recognized as a Money Services Business within FinCEN, USA. It offers a two-step authentication and a cold storage option as well. All of these features make CEX.IO a good contender, especially for a person who wants to buy their first cryptocurrency.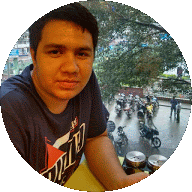 I write about Crypto mining, trading, referral programs. I have been in the cryptocurrency industry for the last 4 years.