Great news for all users who have an active crypto community as Binance has come up with a Binance Affiliate Program. This affiliate program is different from Binance Referral Program as you can earn up to 50% commission from trading fees paid by your referred users to Binance. Although this affiliate program is not open to everyone, you need to have some sort of crypto community to be eligible, more information regarding this is discussed below. Don't worry if you are a casual crypto enthusiast, as you can still refer your friends to Binance and earn up to 40% commission of their trade under Binance refer and earn program.
Binance Affiliate Payout Structure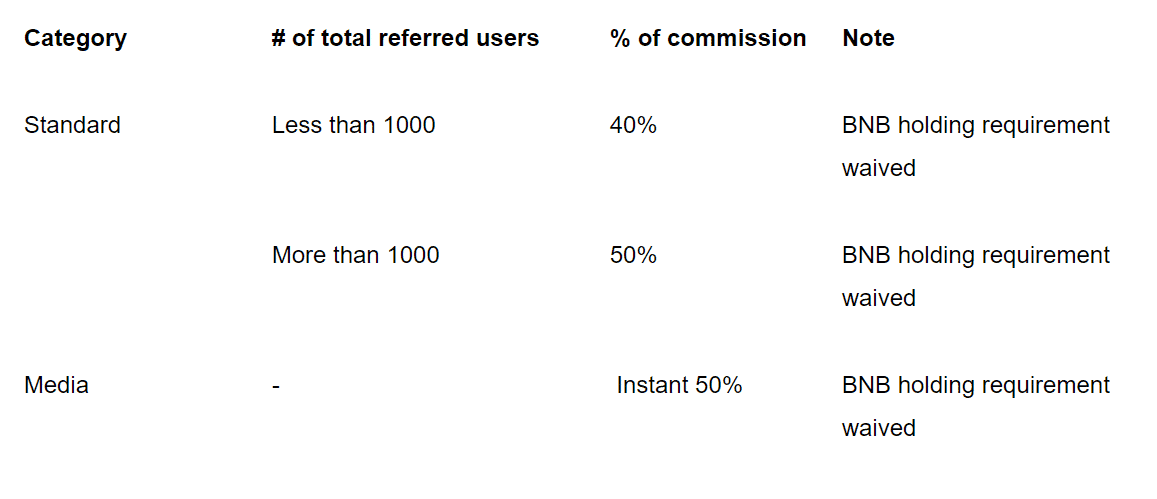 Eligibility criteria for Binance Affiliate Program
1. Business or an Organization : 
You need to have a user base of at least 2000 people.
You can be providing any sort of following services like wallet, market analysis platform with 5000 daily users, Industry media platform or website, cryptocurrency fund and aggregate trading platform.
2. Individual:
You are a social media influencer with at least 5000+ followers on any one of the following platforms YouTube, Twitter, Facebook, VK or Instagram.
3. Crypto Communities:
You have an active crypto community with a minimum of 500 members on any of the following platform, telegram, wechat, Facebook group, QQ or VK.
You are a financial industry leader or Blockchain Industry Opinion leader.
If you do not fulfill the above conditions then you can use regular Binance referral program to earn passive income.
Steps to Become Binance Affiliate
1. If you meet the above criteria then click here for the link to fill the google form.
2. You will be notified by Binance team once your application gets approved.
3. Create referral link normally and you can also give a discount to your referred users under "Invite Friends. Earn Crypto Together".
4. For each successful referral, you will get up to 50% cut of the trading fees.
Some Tips to Promote your Referral Link
1. Give a discount to users, its like a cashback program where you will share your commission with referred users by giving them a discount on trading fees.
2. Promote your referral link on your crypto communities like facebook, telegram, crypto blog, etc.
3. You can place banner ads on your website for more leads, a banner can be downloaded from Binance.
4. Promote your referral link by creating blog posts, articles, pictures, etc.
Some Important Points to Note
1. You will get more referrals if you have an active crypto-related platform so keep updating your platform with new content.
2. Referral commission will be adjusted after every 90 days and if you meet the following criteria you can still enjoy the benefits.
3. In 90 days, you should have at least referred to 50 people.
4. At least 10% of referred users should have made a single trade on Binance.
5. If an affiliate does not meet the above two conditions then all your affiliate referrals need to reach a quarterly trading volume of at least 50 BTC.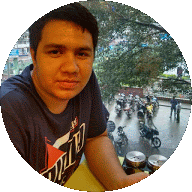 I write about Crypto mining, trading, referral programs. I have been in the cryptocurrency industry for the last 4 years.